Automate employee on-boarding / off-boarding
It can take days to set up new employees unless the onboarding process is automated. Automation also provides a consistent onboarding experience for new employees. Further, offboarding automation when employees leave ensures safe retrieval of devices and software assets.
How VIZOR automates Joiners, Movers, Leavers processes
Easily provision assets for new employees and recover them when they leave with custom provisioning and deprovisioning processes. Automatically create tickets, change requests or automations to support the on-boarding of new employees. Unique role-based provisioning functionality automatically provisions assets based on a user's profile such as job title or position on a project.
"VIZOR was selected because it has a clean user interface and powerful integration opportunities for connecting IT to other business units."
Iowa Department of Education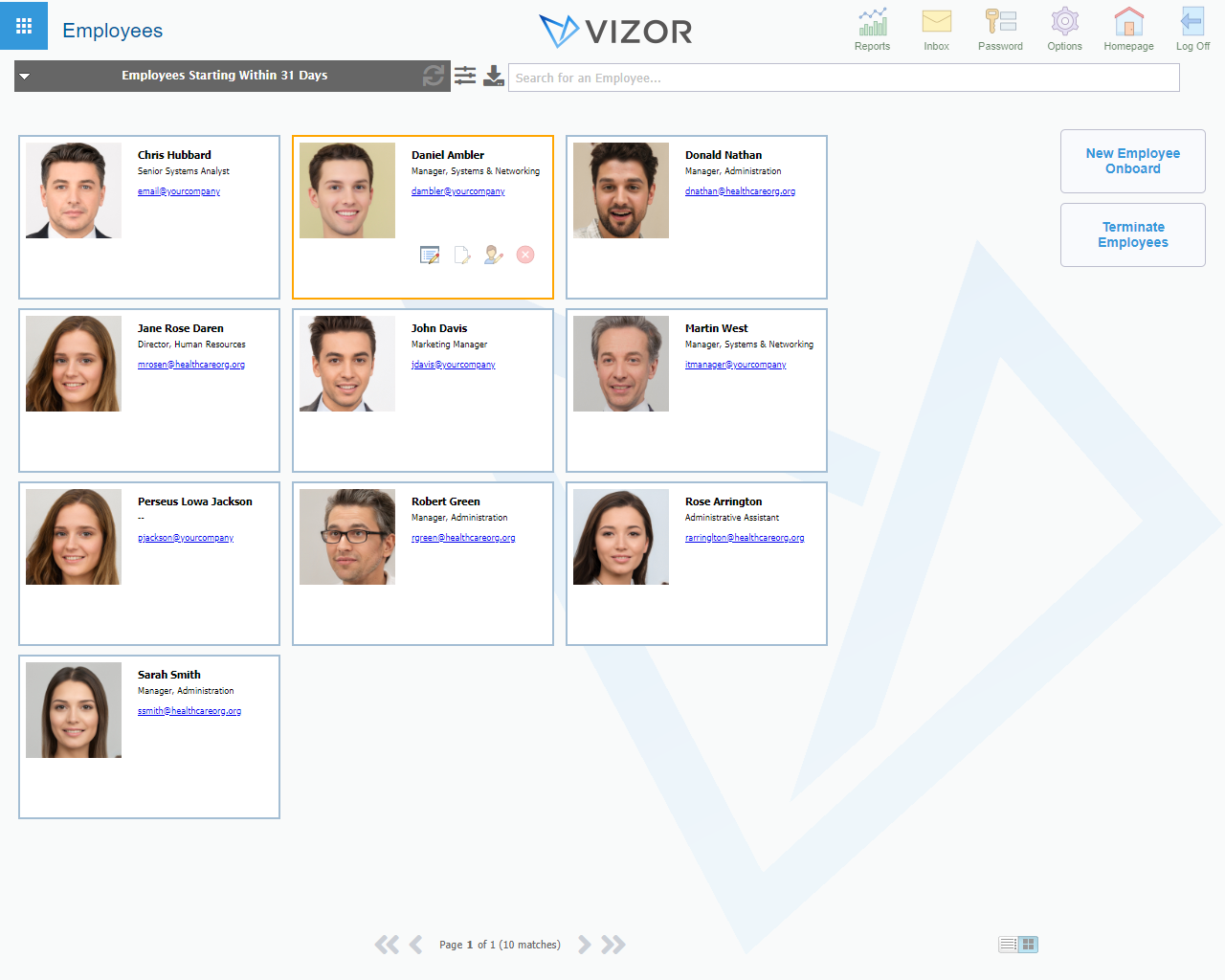 VIZOR suggests what assets a new employee need based on your ITAM roles and policies. Make new starters productive from their first day.

Automatically allocate or provision assets and software based on a user's role such as job title or their position on a project.

Automatically create helpdesk tickets, change requests in VIZOR ServiceDesk or your existing ITSM solution to support the onboarding of new employees.

Active Directory Accounts Automatically create new Active Directory accounts with required privileges for new employees and revoke access to Active Directory, Email and other systems when they leave.

Get assets back when employees leave. Notifications can be sent to employees and reports provided for department managers. Improve security by automatically disabling Active Directory accounts for leavers.

For an organization of 1000 employees, up to $80,000 is saved with proper onboarding automation. With an average of 22% employee turnover rate, your assets are susceptible to theft and data breaches.