Quickly Check-in/Check-out Devices
Allocating devices helps hold employees accountable and keep your inventory accurate. Therefore, organizations set up processes to lend devices to their employees.
How VIZOR Simplifies the Check-in/Check-out Process
Manage the complete loan process, from request and check-out to employees to return check-in to equipment storage. Use barcode readers to scan equipment efficiently in and out without ever losing track of your inventory. Automatically notify users and asset managers of unreturned assets.
"VIZOR was selected because it has a clean user interface and powerful integration opportunities for connecting IT to other business units."
Iowa Department of Education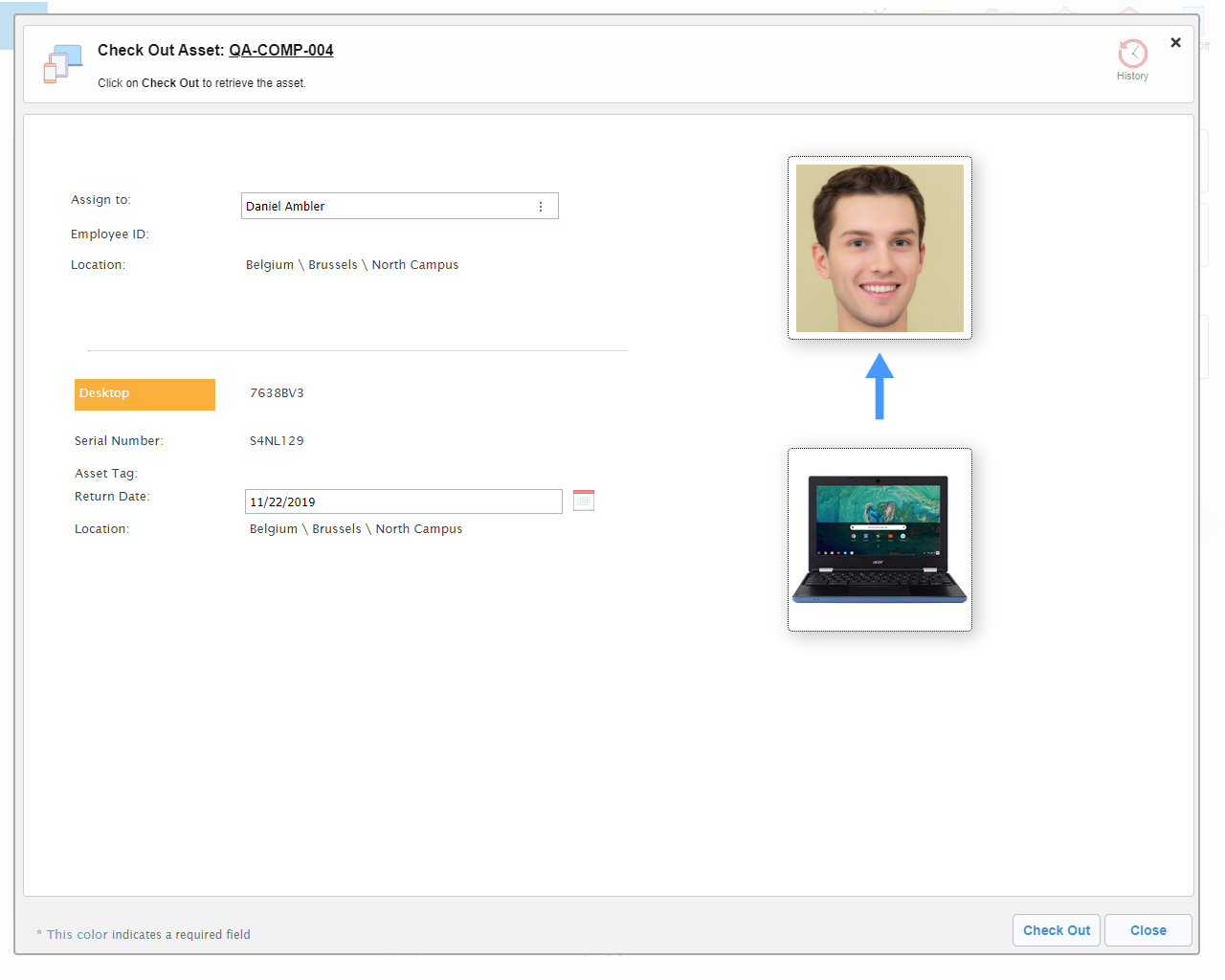 Set up automated email reminders for employees who borrow devices for a short period of time. As a result, there is no need to chase anyone. .

In less than 10 clicks, replace a broken device and start a repair diagnostic.

VIZOR identifies assets that should have been returned but were not so you keep track of what employees owe you.

Especially beneficial for organizations with multiple locations. VIZOR suggests storage locations based on the physical location of the asset when it was checked in.

Allocate multiple assets to new employees while keeping inventory accurate. No mess. No hassle.

VIZOR integrates with any barcode reader (Bluetooth or wired) to streamline check-in / check-out and inventory audit processes. Using a barcode scanner increases speed and reduces the opportunity of error when entering an asset ID tag.