Proactive IT
Spreadsheets are great but they're not proactive. Keeping track of warranty expiry dates for thousands hardware assets, renewal dates for hundreds of software agreements and chasing approval for requests is massively time consuming and takes IT away from their core operational tasks.
How VIZOR keeps you informed
With over 50 out-of-the-box templates, VIZOR keeps IT Managers informed when a warranty is about to expire on hardware, when an asset is lost or when a software agreement is due for renewal. These reminders can also be set up to send detailed PDF reports at the end of each week. In addition, email alerts for new asset requests automatically notify the appropriate department manager to start the approval process. VIZOR also automatically tracks maintenance and cloud subscription renewals with timely reminders to avoid renewal penalties.
"VIZOR was selected because it has a clean user interface and powerful integration opportunities for connecting IT to other business units."
Iowa Department of Education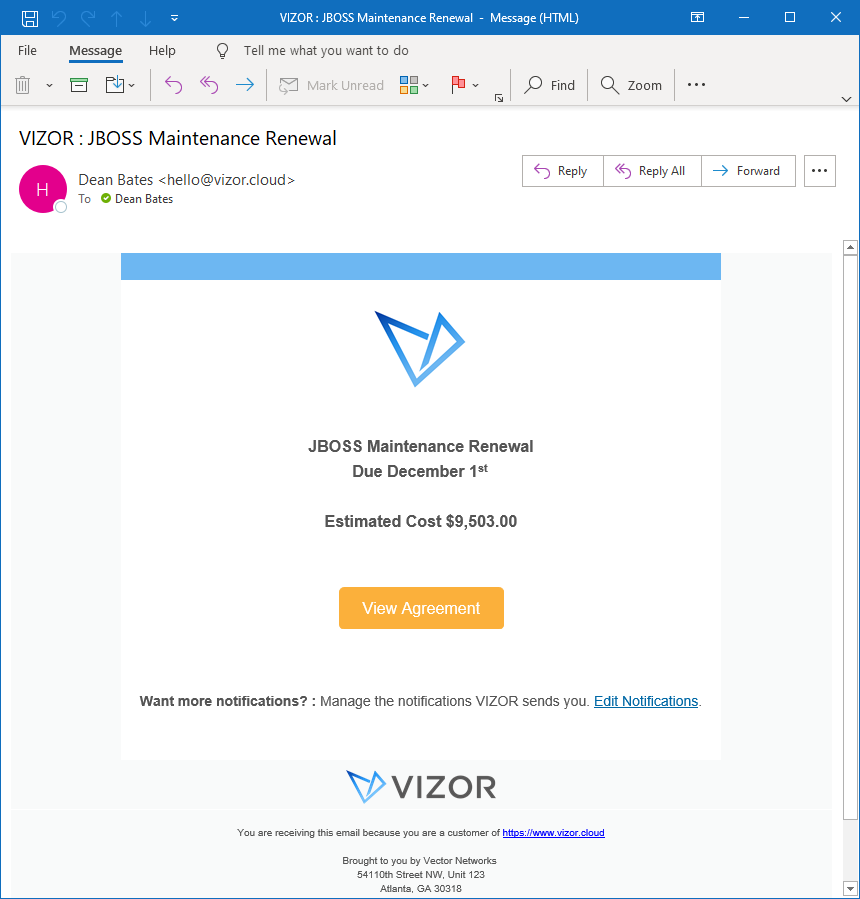 There are over 50 notification templates in VIZOR for different processes. These include notification of software renewals, lost assets, request approvals and notification of new software on your network.

Edit email notification templates to reflect your organizations terminology and branding.

Emails can be triggered by a service level agreement response, an asset provisioning task or an approval request.

Leverage your existing email service, such as Office 365 and Google Workspace (G Suite), to send notification emails.