What is IT Asset Life Cycle Management (ITALM)?
ITALM or IT Asset Life Cycle Management is a core principle of IT Asset Management. ITALM ensures IT Managers and IT Asset Managers can make informed decisions on what assets and services their organization requires from IT.
How VIZOR helps you to implement ITALM
VIZOR allows IT Managers and IT Asset Managers to track the complete lifecycle of their IT assets, from employee request, through approval, procurement, provisioning, repair and eventual retirement. VIZOR includes typical lifecycle workflows out-of-the-box, such automating onboarding, simplifying allocation, tracking repairs and streamlining ITAD (IT Asset Disposition) processes.
"VIZOR was selected because it has a clean user interface and powerful integration opportunities for connecting IT to other business units."
Iowa Department of Education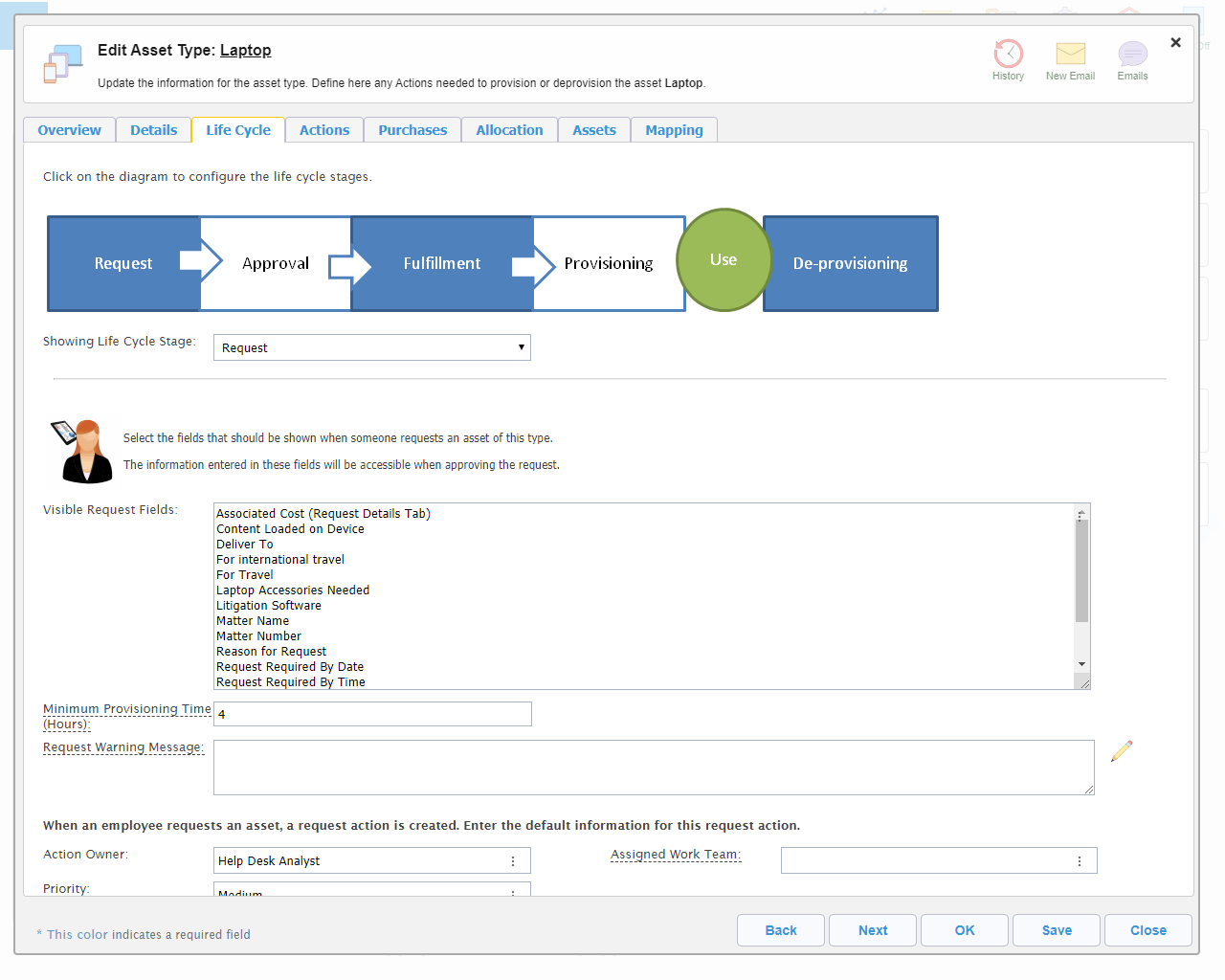 IT Asset requests pass through ITIL best practice multi-level approval processes, potentially requiring specific approvers at different stages of the process or based on attributes such a cost.

Automatically allocate or provision assets and software based on a user's role such as job title or their position on a project.

Track and diagnose each repair and its associated cost. VIZOR tracks the repairs of every device and flags those that go for repair more than 3 times (lemon assets).

VIZOR helps organizations streamline ITAD (IT Asset Disposition) processes. VIZOR enables specific workflows for IT assets that are disposed, donated, sold, lost, stolen or recycled.