Track IT Costs
Being responsible for the assets of the company, the IT department needs to track their purchases. Whether it's hardware, software, cloud subscriptions or virtual machines, IT Managers need visibility into the costs for audits and forecasting purposes.
How VIZOR Simplifies Tracking IT Costs
VIZOR becomes the central repository for IT purchases and asset information. The visibility of the data in one place makes it easier to track. However, VIZOR takes it further and links asset information to purchases. Then, VIZOR displays total costs and average cost per user. This information can be seen by Department Managers in VIZOR's 'View only' mode or reports can be exported to distribute the information as well.
"VIZOR was selected because it has a clean user interface and powerful integration opportunities for connecting IT to other business units."
Iowa Department of Education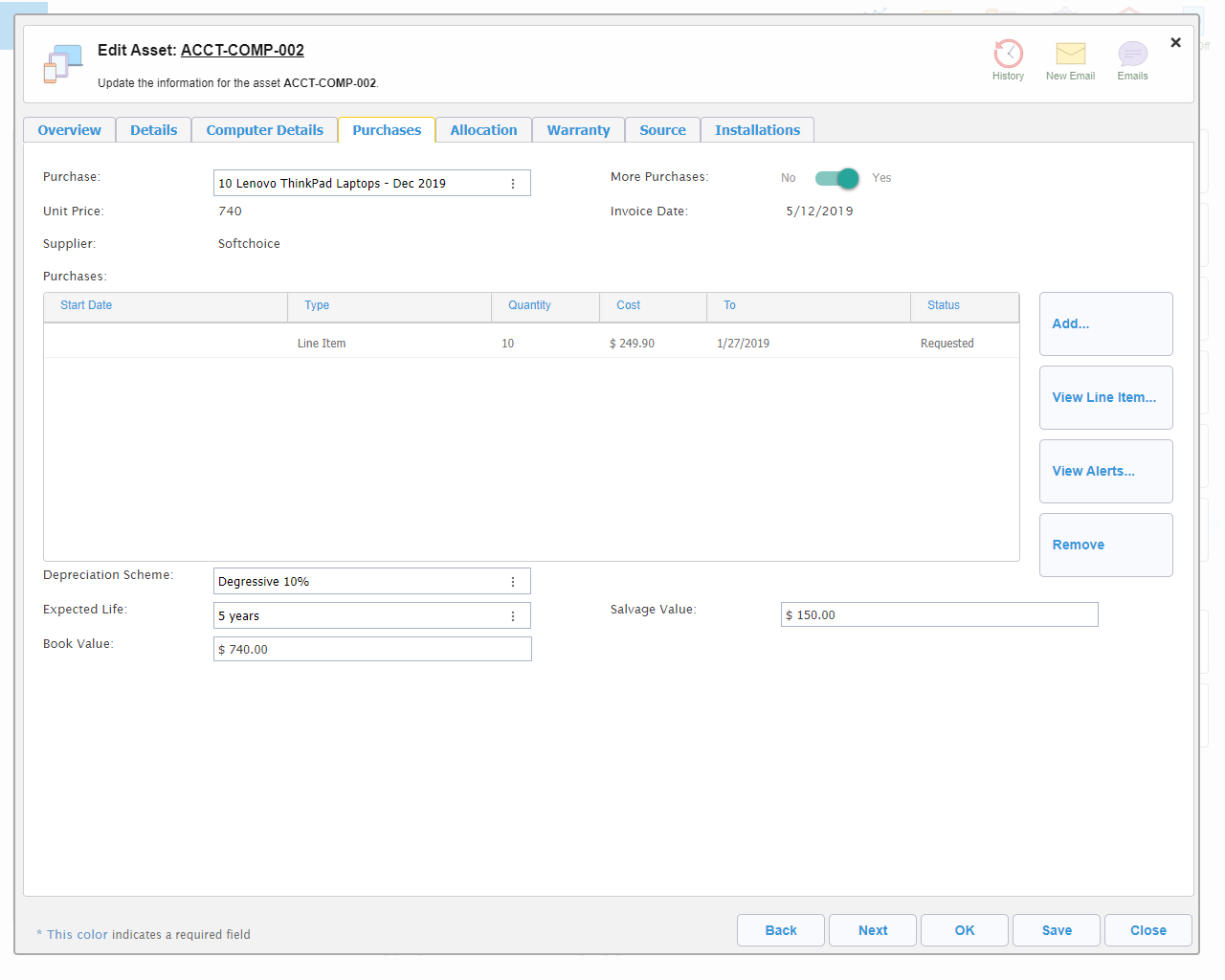 Historic purchase information is stored to help forecast future IT expenditures. Forecasting takes several attributes in to account such average purchase value, contract end dates and current usage requirements.

Select the relevant purchase orders and/or line items, from a spreadsheet or Microsoft Dynamics, and link them to an appropriate asset, license or subscription in VIZOR.

Automatically create purchases for auto-renewing assets like cloud services or cloud computing platforms.

Calculate the current book value of IT assets using one of eight commonly used depreciation schemes available in VIZOR.