Unique IT Management
Each organization and IT department is unique. Using a system which doesn't reflect your internal terminology or processes makes the system and team less efficient.
Configuring VIZOR to your organization
VIZOR has powerful web-based configuration tools and administration options. Plus, no developer skills are required to make customizations in VIZOR. Create an unlimited number of custom fields and business rule workflow processes to meet your own requirements.
"VIZOR was selected because it has a clean user interface and powerful integration opportunities for connecting IT to other business units."
Iowa Department of Education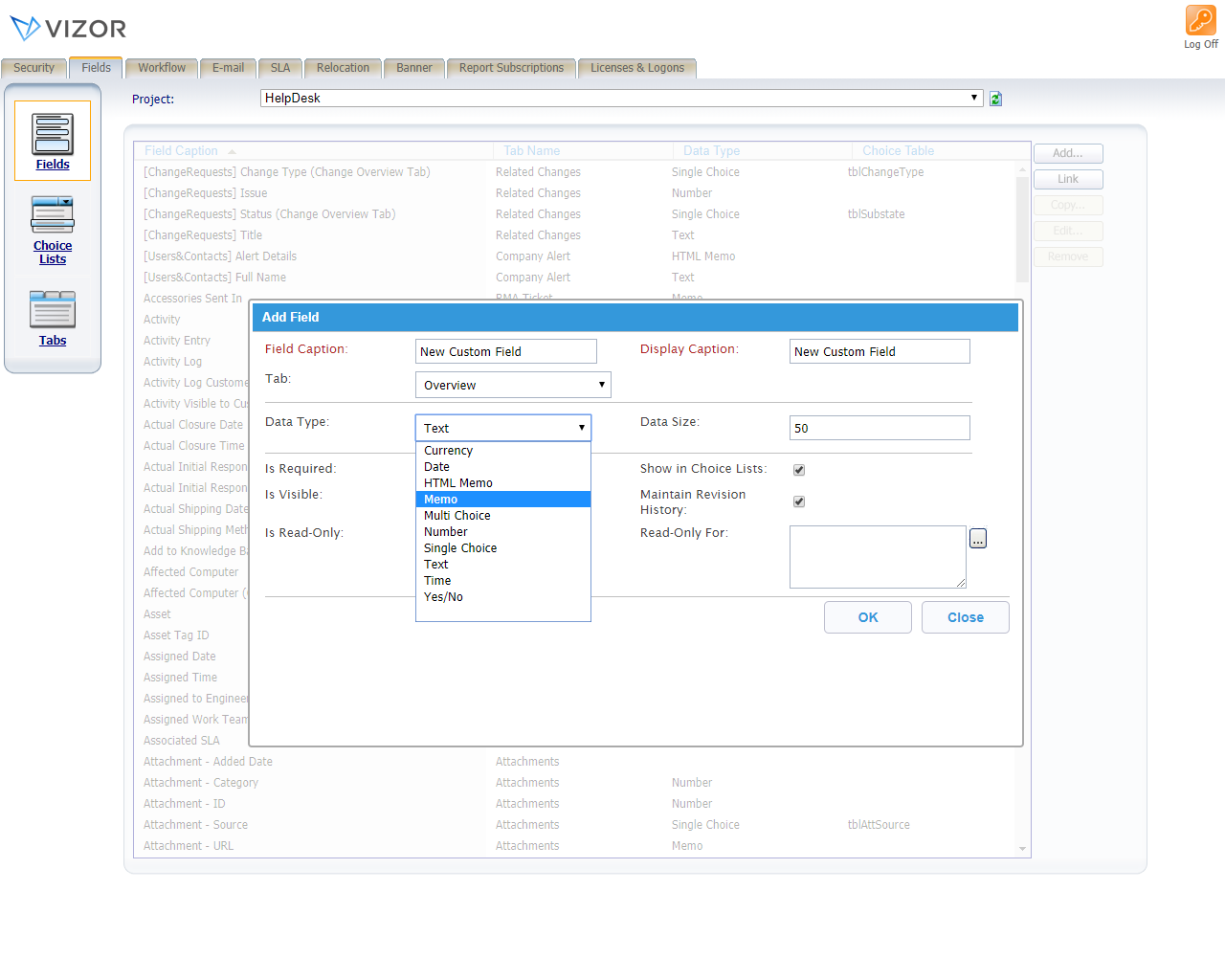 Easily rename field labels to represent the terminology you use internally and/or in your industry.

Use web-based tools to create any custom fields you need. There is no limit to the number of custom fields you can create in VIZOR.

VIZOR supports many field data types, such as Text, Number, Currency, Date and multiple-choice lists.

Use workflows to determine when specific fields are mandatory or visible and create dependency choice lists.