3 Strategies to Improve Your IT Asset Management Software
Computers, laptops, modems, routers, mobile devices, software, and other types of IT equipment are now necessary for any work environment. Thus, it is imperative that organizations are able to track and optimize their usage to maximize their IT investments. The following are strategies to help you maximize your IT Asset Management software and getting the most value out of your IT investments.
But first, let's review why ITAM software needs to replace your spreadsheets.
As information technology becomes more complicated and IT networks expand, spreadsheets don't cut it anymore. They do not audit, monitor and evaluate each and every IT device in your inventory.
The introduction of the modern IT Asset Management system (ITAMs) helps companies centralize all information on their IT assets and network. From a single interface, IT asset managers and the IT staff can access data, create audit reports, perform inventory, and assess IT asset performance.
A simple asset management software will help you incorporate technical, financial, and service management facets. Thus, allowing you to achieve that precious balance between spending and usage. And it facilitates the lifecycle management for IT software and hardware.
With that, let's explore the strategies to improve your IT Asset Management software.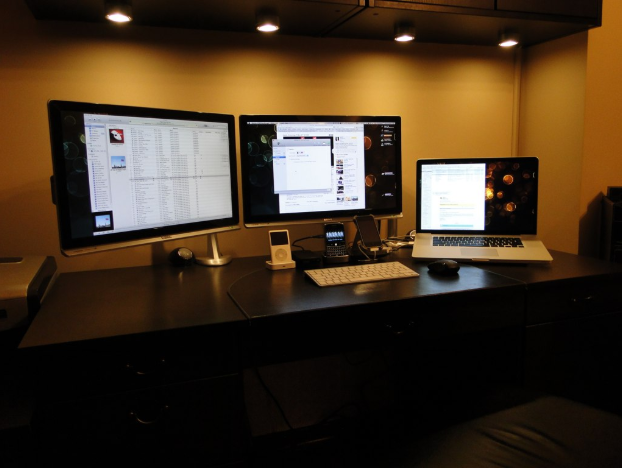 Strategy 1: Make The Right Acquisition
Purchasing IT equipment is critical. Usually the procurement department's responsibility, IT staff are far more knowledgeable in IT equipment and devices. Hence, their knowledge and expertise are more than valuable when departments purchase a new asset.
The IT asset management solution provides IT, staff and managers, a comprehensive view of all the IT assets in their environment. Once a department submits a request to purchase IT hardware or software, IT Managers can delve into the specific needs of that department while considering costs for acquisition and projected expenses for maintenance and upgrades.
Putting all factors into play, IT managers and their staff can create a list of recommended hardware and software options that address all the requirements of the purchasing department while keeping costs at a manageable rate. Apart from helping departments identify the best hardware or software to acquire, their recommendations also help in creating detailed audit reports and achieving compliance.
Strategy 2: Perform Regular IT Audits
The increasing popularity of BYOD (Bring Your Own Device) at work means more IT devices are accessing enterprise-owned IT systems, tools, applications, networks, databases, and more. According to Tech Jury's BYOD stats report, 67% of employees use their personal devices such as smartphones and laptops, for work-related purposes.
With a comprehensive IT asset management system, IT managers can easily enroll employees' personal devices into their network and create individual profiles per device and its user to define roles as well as provide and limit their access.
To further improve the security capabilities of your IT asset management software, IT experts suggest automating asset tracking coupled with constant and thorough auditing. Auditing is the best way to determine whether your IT assets, software or hardware, poise a significant threat to data security. Regular auditing of all your IT devices and equipment also reveals irregularities and suspicious activities that can lead to or precipitate a larger disruptive event.
In addition, auditing helps you keep up with compliance as your discovery tools should be able to tell which users are allowed to access and utilize which application and device. Once an employee leaves or is terminated, the IT asset management software can automatically disenroll all the employee's devices from the system to block access.
Strategy 3: Refresh Endpoints Automatically
Endpoints are basically remote computing devices connected to a network. These assets are vulnerable to unauthorized access and data breaches. Also, they are quickly replaced. Most endpoint users grow frustrated with their endpoint devices when they become sluggish. When frustration reaches a breaking point, users are swift to ask for replacements, which can be costly from an IT asset management perspective.
The thing with most enterprise-owned endpoint devices is that they are utilized until they break down. One of the main reasons why their performance suffers is that certain companies overlook the importance of refreshing their assets. This includes the deletion of unimportant files and dated data, the upgrading of more advanced applications, and the uninstallation of outdated/unresponsive programs.
A comprehensive IT asset management platform can automate the refresh endpoints based on a pre-set schedule. Also, it can instantly flag and capture performance issues and submit service requests to the support department. All these results in less frustration and more productive experience for the endpoint user.
Maximize Your IT Asset Management Software
IT asset management companies are very likely to experience rapid growth if market analysts get it right. Understanding what is multichannel marketing and how they can leverage its best practices will certainly be a contributing factor to market expansion.
According to a 2016 study by Transparency Market Research, the global ITAM software market will grow from $708.9 billion back in 2015 to $1.3 billion by the end of 2024. Challenges in IT asset management such as data security, risk compliance, and BYOD will propel the demand for better IT asset management software to higher heights.
But even with a simple IT asset management solution, you can further improve and extend its capabilities if you just know how to maximize your system. The strategies mentioned above are just a few of the many. Constantly checking and optimizing your system and processes is key to making sure your IT assets are in tiptop shape and are in a great position to deliver unhindered performance while keeping your data secure and your business in compliance.
Need a IT Asset Management Tool?