Software Asset Management & Open Source Software: Enabling Digital Transformation
Businesses and IT functions are facing many of challenges every day. Customers demand more from the business they buy from, and so they need to be evolving and staying ahead of their competition through technology. The reality is that most organizations are the same below the water line. They all have data centres, storage, networking, cloud of some kind. But what differentiates one business from its competitor, is how they are taking their digital transformation strategy to market. That where the use of Open Source is what differentiate one business from its competition.
Smaller budgets with greater demand on resources like the Internet of Things and Cloud; Containers, Everything as a Service – the complexities are compounding daily. Amongst all this, the need for reporting, management, cost savings, risk mitigation, security, governance, optimization, and innovation. But none of these can exist without Software Asset Management practices to underpin the technology. Without Software Asset Management (SAM), technology innovation and agility introduce explosions of risks and costs.
SAM as a practice has been around for more than 25 years. In regions like Europe, it's very mature and in places like the Asia Pacific and North or South America, it's growing in momentum, but it's also changing. Software Asset Management is built on a set of service framework components known as Policy, Process, People, Data and Technology. These services support and deliver the business objectives through reporting, management, and analysis. But just like other practices, there needs to be SAM Objectives – usually focused on Risk, Cost, and Optimization. This is where things change and evolve.
Comparing the old focus of SAM to today
The old focus of SAM has always been on Cost and Risk. Reduce the cost of current license and subscription, including maintenance requirements, and make sure that we know what our compliance risk is. This was useful to know if any of the vendors ever come knocking.
Now though, more organizations are moving towards a business objective of optimization to support the innovations and changes we discussed earlier – IOT, EAAS, rapid application development and deployment. Hence, all of these are reliant upon a SAM service practice to maintain controls and enable optimization.
SAM can now be an enabler to other areas of practice like DevOps through the application of controls. This ensures that shadow IT doesn't overtake the value of using cloud-based tools and systems. Or in Security, to identify the support, version, edition, and patch level of assets in real time to ensure that they conform to standards and governance requirements. Or in the area of cloud transformation and containers by having a complete view of the environment regardless of platform, vendor, or hosting service provider. And finally in the area of data risk – you can understand the relationship between applications, middleware, data sources, servers, and networks. Consequently, you can quickly identify and manage data sprawl and risks.
Summary
By applying your SAM Service to new areas in Open Source Software, you can gain greater value than just managing cost and risk. You can use the capabilities to enable the business digital transformation journey and maintain competitive advantage. So there's no need to fear when the world of technology continues to evolve.
If you're interested in learning more about Open Source Software, managing it against SAM standards, or about security and governance, please contact LG6.  If you mention this blog, you can receive a free security analysis against one open source software title. This could identify security or licensing risks for your organization.  http://lg6.ca/en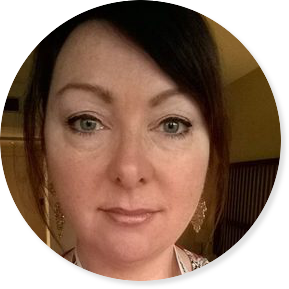 Author: Rebecca Horton
LG6 is excited to announce that Rebecca Horton will be joining the organization as Regional Director effective November 1st, 2018. Rebecca has spent the last 4 years in Europe where she has honed her skills in the area of ITAM, and also Open Source Software. Rebecca is an active contributor in the ITAM industry, speaking at events, and contributing articles, white papers, and blogs on both subjects. Look out for her at the IBSMA event October 22 – 24th. She will be presenting two sessions – Open Source and SAM and How to Manage Open Source in a Cloud Platform.  Follow Rebecca on LinkedIn here.
Need a IT Asset Management Tool?