Laptop Management: Spreadsheet vs ITAM tool
If you are tracking laptops in a spreadsheet, chances are you aren't managing them properly. Spreadsheets are great for static information that doesn't constantly change. However, your laptops go through a lifecycle. Their status, for example, needs updating from asset request and procurement to allocation and retirement. Updating this information in a spreadsheet is tedious and time-consuming. The laptops also change hands. Whether it's an employee leaving or the laptop going for repair, how are you tracking where the laptop is located? In this blog, I go in detail about how an IT Asset Management solution such as VIZOR, makes laptop management easy.
Overview
The breakdown of assets in VIZOR is by asset class, asset type, and asset instance. The best way I can explain this is to think about dogs (asset class), Pitbull (asset type), Pitbull named Rocky (asset instance). And just like that, it's clear that you can organize and view your assets from different perspectives. Asset classes are high-level technologies that you can break down into types. For example, Computers can be broken down into Laptops, Desktops, Servers, and Chromebooks. Then, a list of Chromebooks will appear if you click Chromebooks.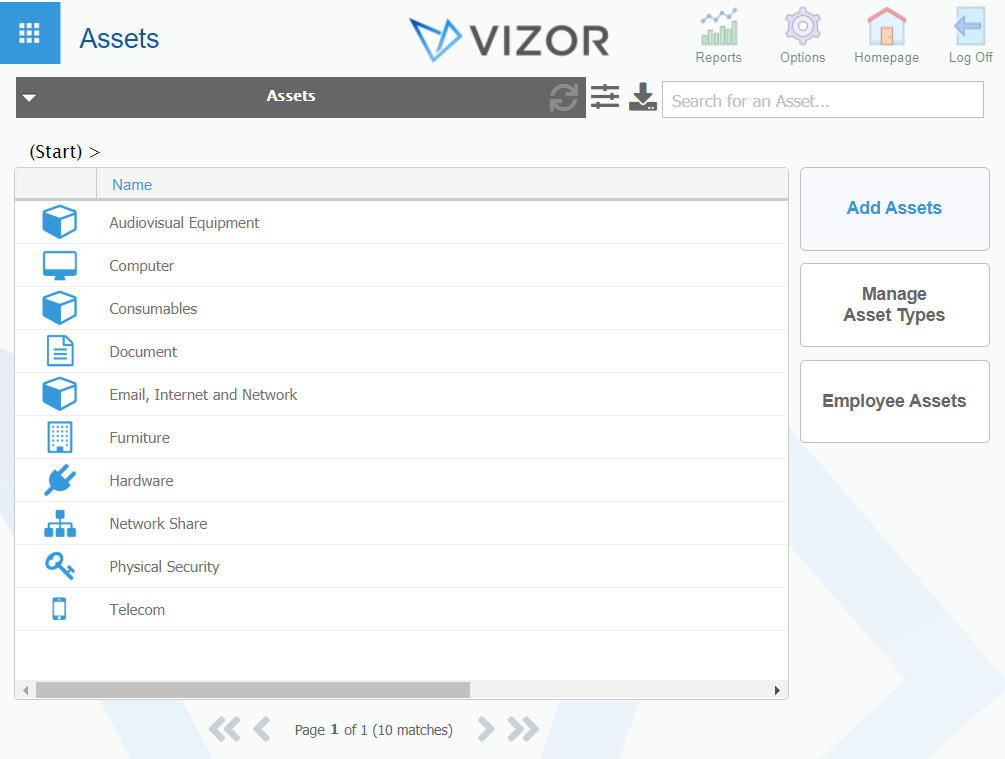 This is an example of Asset Classes in VIZOR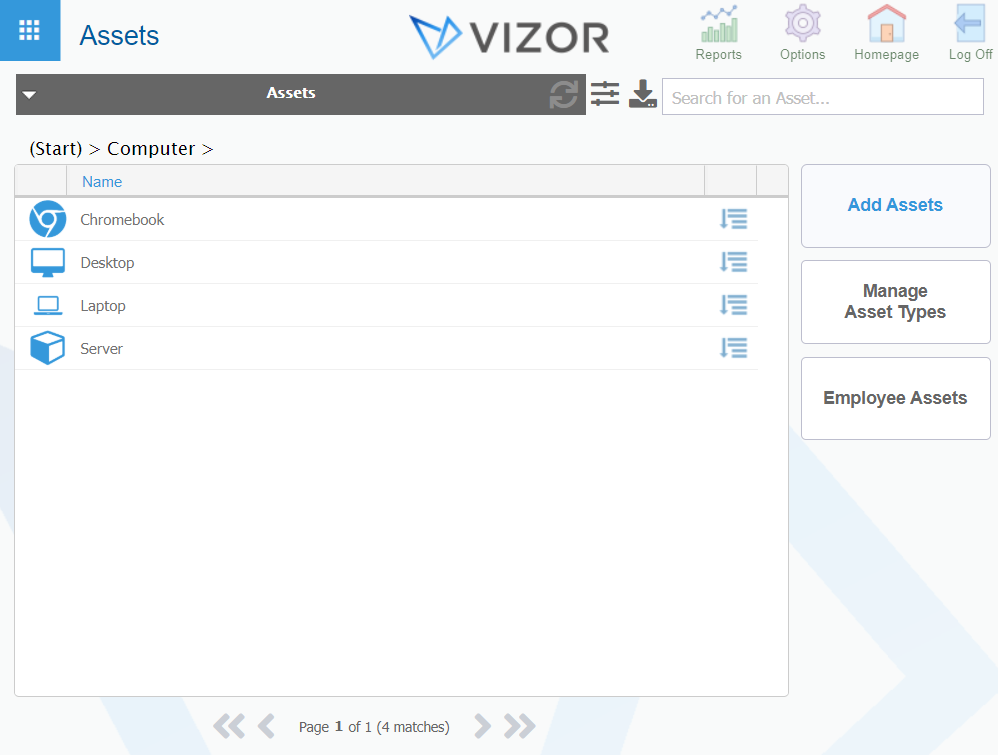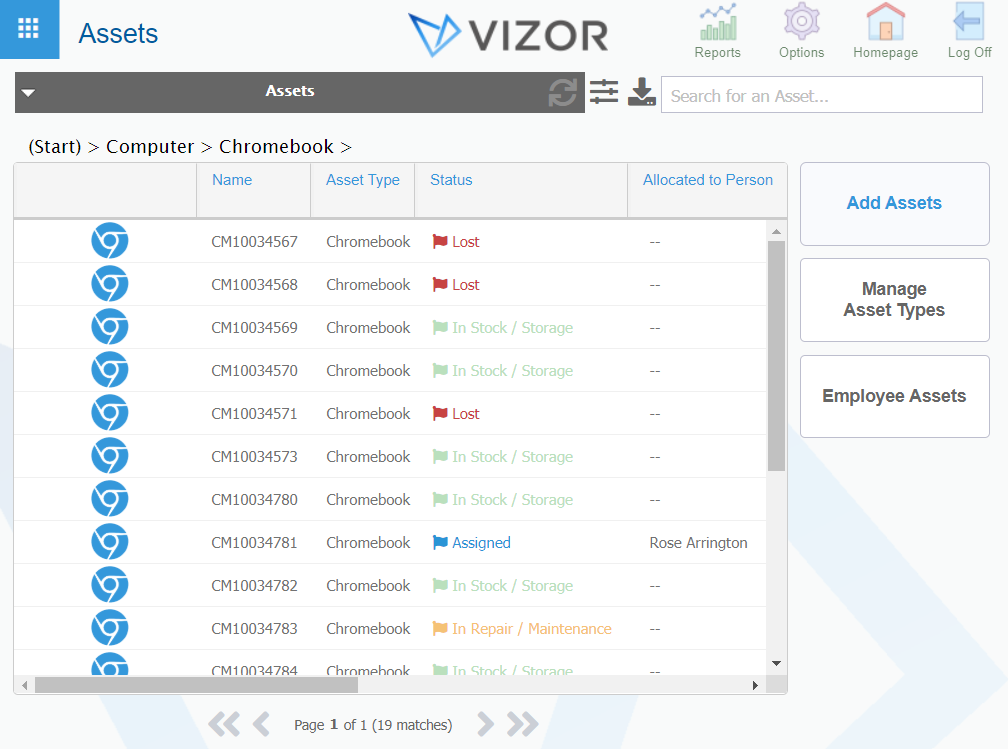 Benefits of Switching from Spreadsheets to ITAM Solution
The advantages of managing IT assets in a solution other than spreadsheets:
Notifications about upcoming renewals, tickets, and reports
Organizing assets in a single solution promote standardization. There are not multiple spreadsheets used by different individuals.
Using an ITAM solution, like VIZOR, permits your organization to access your assets through the web. This gives you access to them through a mobile interface.
Multiple users can add, edit, update assets. You can give access to as many people as you would like but you can also limit access/permissions to other users. For example, managers may only have a "view" access whereas other employees may not any access at all.
Reporting is not possible in spreadsheets but is available in ITAM tools like VIZOR.
Costs are monitored pro-actively in VIZOR. A spreadsheet is always out of date.
Benefits of having asset classes, types and instances
Ability to manage from a high-level perspective as well as being able to dig into an asset at a granular level.
Ability to attach a price to each asset type so it populates the price for every instance.
Connect workflows to each asset type. For example, setting up a notification when a Chromebook is back for repair.
Attach purchases to the assets you own.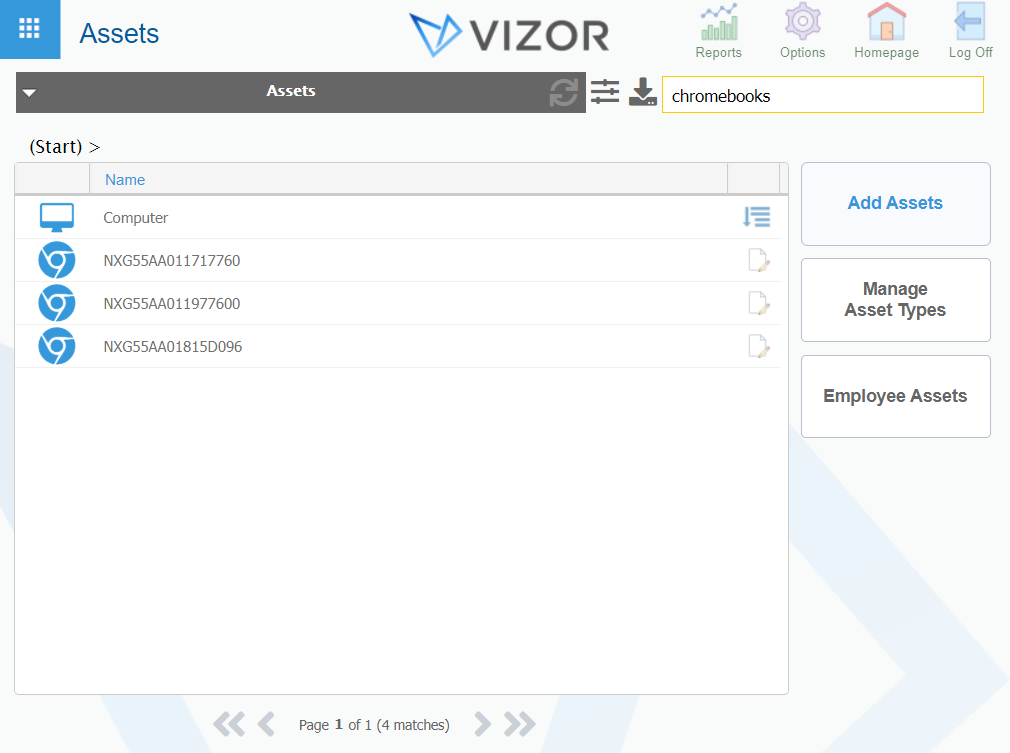 How to find assets in VIZOR
There are many ways to find an asset you are looking for in VIZOR. For example, there is a search bar. Type anything in there and the system will search for assets with similar names. Alternatively, use a barcode to scan an ID (or type it) in the search bar.
There are many out-of-the-box queries to find groups of assets that our customers use the most. This includes retired assets, lemons (assets out for repair more than three times), purchased this year, recently added, just to name a few. The buttons next to the query box make any list of assets easy to export.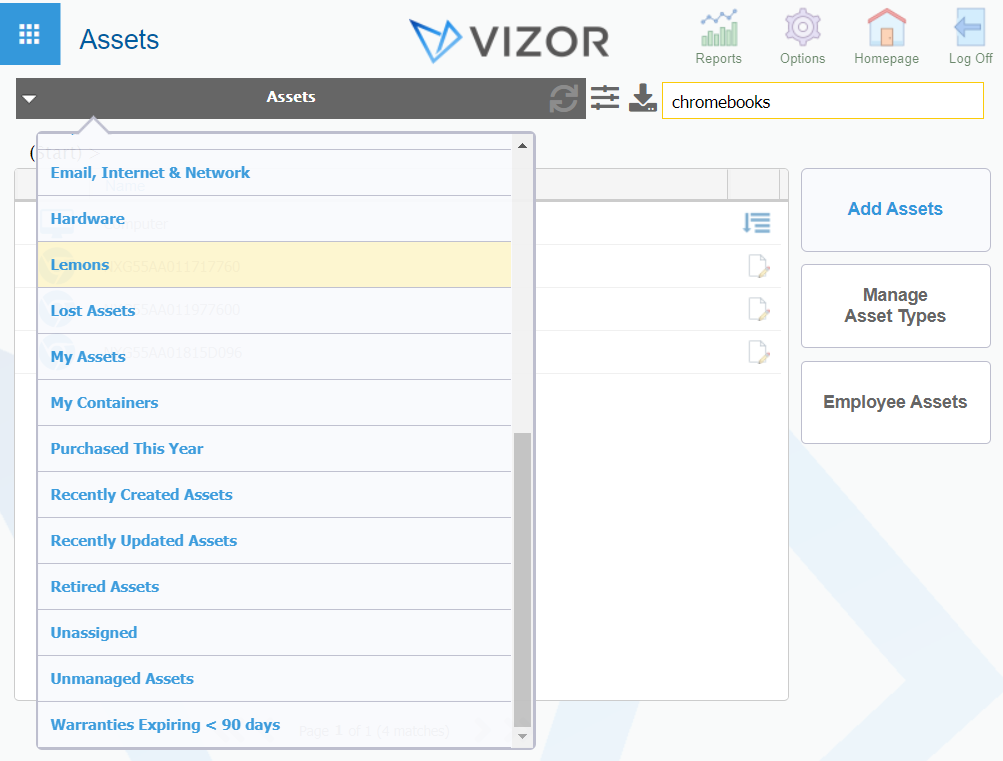 Conclusion
We recommend moving away from spreadsheets and investing in an IT Asset Management solution. You can actually calculate your ROI in this interactive calculator here.
Further, managing assets is a proactive process. Your solution should be working for you. A single place to track assets, their costs, allocation, and location is cost-effective and reduces time.
Let us know if you have any more questions about how VIZOR manages assets and reduces your workload by emailing ask@vizor.cloud.
Need a IT Asset Management Tool?