VIZOR "Crescent" released with over 60 new features for Schools
The VIZOR "Crescent" release brings significant new features simplifying the management of devices and IT assets in schools and districts. Recent years have seen major shifts in how devices are provisioned, maintained and utilized in schools. The latest release of VIZOR for Education reflects these shifts in three functional themes; Inventory, Automation and Repairs.
Accurate Centralized Inventory
VIZOR now integrates with Microsoft Intune and Jamf, providing districts with a single unified view of their entire device inventory. These new integrations complement existing MDM, configuration management and network discovery integrations with Google Workspace and Microsoft Configuration Manager to provide users with a single source of truth for Chromebooks, iPads and Windows devices.

Several new features support districts in maintaining an accurate asset inventory. VIZOR now supports asset bundles simplifying the provisioning of multiple assets, such as media kits, to students. It is now easier to identify devices students have swapped and significant improvements have been made to the auto-assign algorithm for Chromebooks based on login data from Google. Support for barcoding check-in/out workflows has been streamlined with a simplified UI, bulk device check-in and ad-hoc asset label printing. Tech Directors and administrators can easily track assets purchased with funding sources such as ESEA Title funds, and maintain inventory policies like limiting the number of devices allocated per student.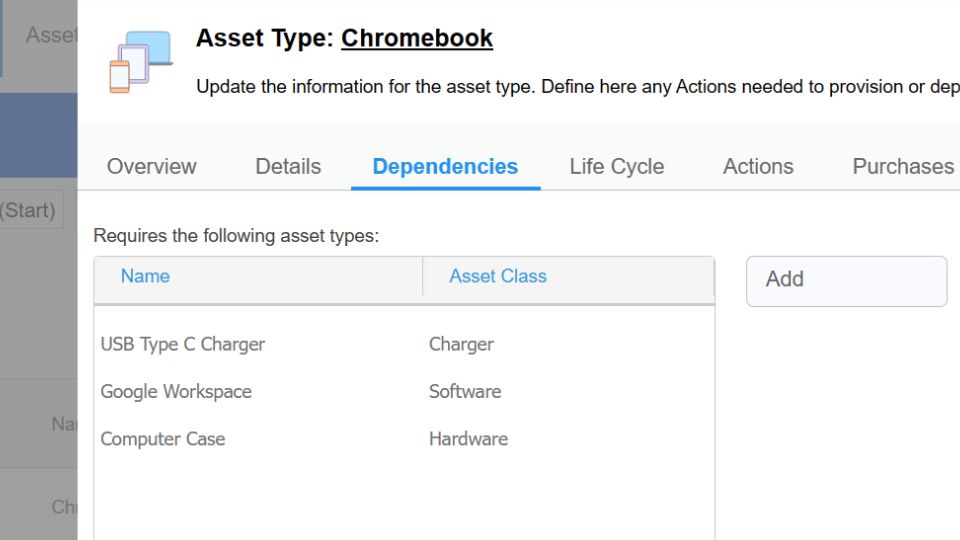 K-12 Workflow Automations
A new server-side rules engine brings greater flexibility and efficiencies to the automation of K-12 workflows helping schools and districts reduce the workload in managing devices. Extending existing functionality to disable lost Chromebooks, district admins can now establish policies to automatically disable Chromebooks of a certain type or brand for enhanced security. Disabling / enabling devices can also be delegated to non-IT staff without granting them access to the Google Admin console. Likewise, the ability to remotely Powerwash Chromebooks can be delegated to instructional staff, typically providing a quick fix to Chromebook performance issues. Furthermore, Powerwashing Chromebooks can be automated, for example when loaner devices are returned. The VIZOR "Crescent" release continues to build upon our leading integration with Google Admin, automating OU assignments and maintaining annotated device fields without needing trained IT personnel.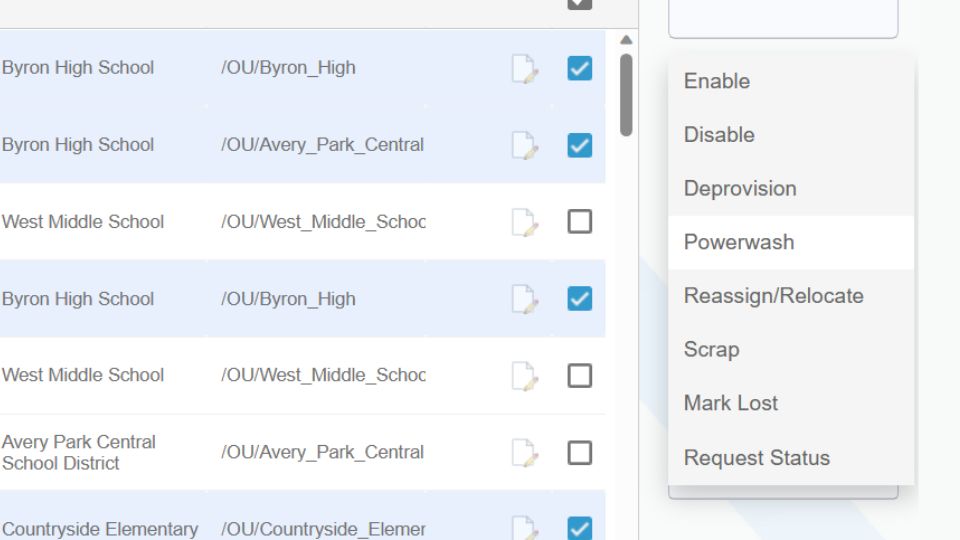 Streamline Device Repairs
The "Crescent" release builds upon VIZOR's existing functionality for tracking device repairs. VIZOR now manages the parts used to repair devices. This includes the tracking of parts inventory and cost of parts required for each repair. Enhanced functionality makes it easier to track the number of repairs per user and identify those who exceed a certain threshold. Weekly reports highlight students with excessive repair requests and automated notifications can be sent promoting responsible behavior. New repair fee calculations permit advanced workflows such as exempting fees for devices identified with known defects (lemons). VIZOR has also made it easier for schools to collect repair fees with a new Fees API and integration with payment solution InTouch.
Try New Features Today
VIZOR "Crescent" is a major milestone release with over 60 new features. In addition to features already highlighted, VIZOR supports several new user interface and navigation functions increasing usability. New reporting functionality with persistent queries, support for PowerBI and exporting to Google Drive ensure districts always have the device data they need. To find out more go to vizor.cloud/crescent