The Importance of IT Asset Management in the Education Sector
The use of technology in the education sector is becoming a top priority for most schools in North America and Europe. Education establishments are spending millions of dollars into having technology in their curriculum. According to Dian Schaffhauser's Report: Education Tech Spending on the Rise, the budget for hardware in 2015 surpassed the teacher training budget.
So, education establishments spend important time and resources planning new curriculum, implementing plans, and getting new hardware and software. But is it worth it if the processes for distribution, asset monitoring and accurate reporting are available? It's difficult enough to get approval of buying new laptops, tablets, and projectors. Are schools ready to take responsibility for more new devices and software?
IT Asset Management tools are becoming the solution to help schools adapt to their modernized curriculum. Although these solutions have existed for some time, education institutions have only recently started to realize their full potential.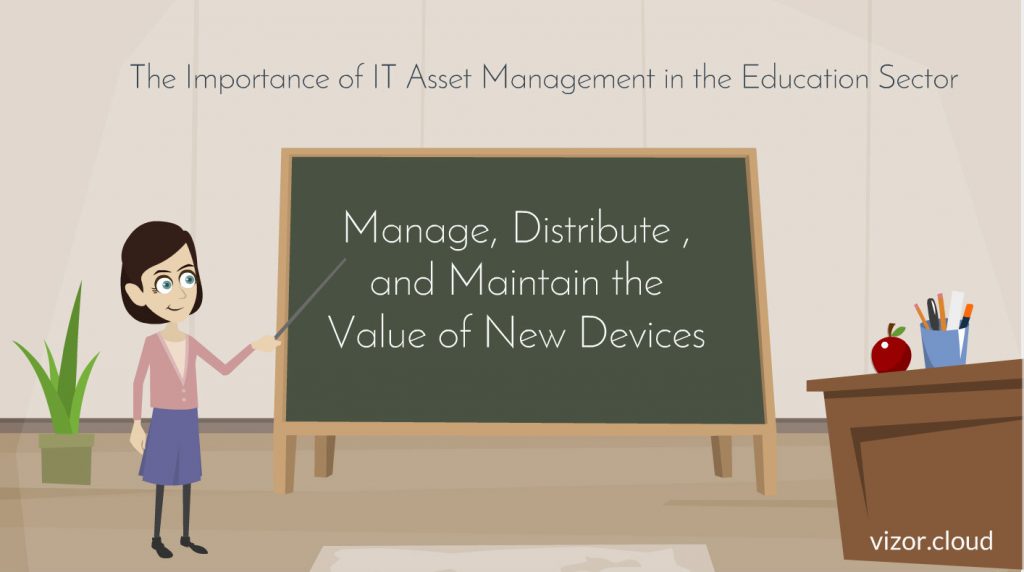 Facilitates Loaning Programs
An asset management tool will not only track which student borrowed which laptop, but also how many have been distributed and how many are still available. Plus, IT asset solutions warns the school if they are overspending on devices or do not have enough of them. Streamlining the distribution of devices makes such programs manageable, reduces spending on technology, and decreases inventory.
Updates Asset Conditions
As hundreds of thousands of students pass through the education system every year, it feels almost impossible to keep track of every asset, where they are in their lifecycle, and the software uploaded on each one. Therefore, asset management solutions track entire asset lifecycles so the school can always know the condition of their assets. This gives school boards a better idea on yearly costs and therefore helps budget planning.
Easily Redistributes Software
The asset management tool detects the installed software on each laptop, making sure they can prepare every student for their classes. For example, when a student finishes a semester a specific software, the system can put the software back into a central repository until another student needs it. Consequently, schools can recycle software and save money from not needing to buying new software.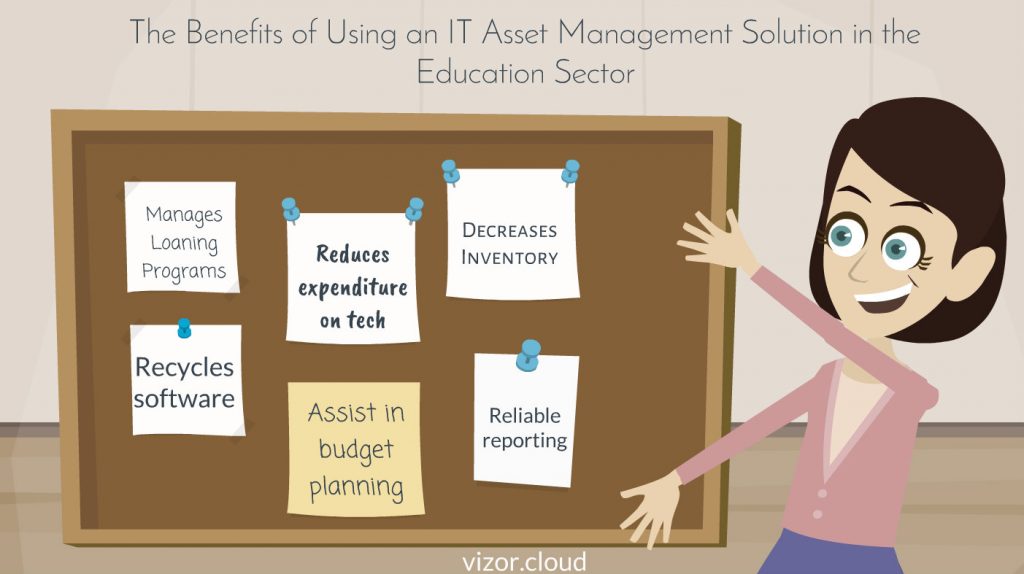 Reduces Service Resources
Students can be sent email reminders before a device needs to be returned and when a device is overdue. This cuts the time spent running after students to return school equipment.
In addition, if a student does have a problem with their laptop, they will also have access to the knowledge base portal that the school can put important information. A knowledge base portal is a series of potential problems and related solutions. Students can access the portal at any time in case there's a problem. Hence, the portal reduces the number of calls, emails and resources needed to help students.
Accurate Reporting
The education sector is responsible for accurately putting together data about their assets, as they are considered public items. When an IT solution is used, you don't have to enter data manually in a spreadsheet. The process is automated: Reports can be customized according the school's goals and then sent directly to specific administrators, at a specific time. The data is efficient, reliable and avoids human error.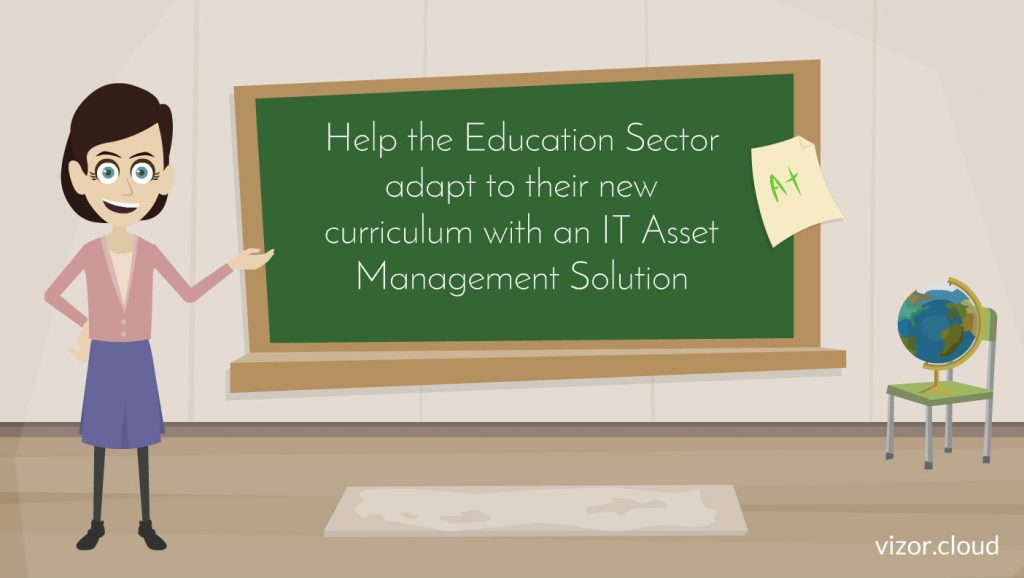 Education sectors worldwide are preparing for a major change in how students learn. They are investing in technology to use in their new curriculums. As a lot of effort and planning go into these developments, schools are realizing that IT asset management tools that will help them manage technology long-term.
IT Asset Management solutions give the main place for all information regarding hardware and software. Asset management solutions control more than just the distribution of devices but they watch the entire lifecycle of each asset. These tools offer an improved solution to asset management considering many processes can be automated, like email notifications for returning devices and customized reporting. The benefits of using an IT asset management solution include:
1) Making loaning devices easier
2) Cutting costs of technology
3) Decreasing resources needed to maintain assets
4) Helps in budget planning
5) Improves reporting
What is your opinion of schools using technology to improve their curriculum? Do you think an IT Asset Management will help? Let us know @vizorcloud