The Importance of IT Asset Management in the Education Sector
By Laura Lepore, Marketing Coordinator
The integration of technology in the education sector has become top priority for most universities and school boards in North American and Europe. Despite opposing opinions on the matter, education institutions are pouring millions of dollars into acquiring technology to incorporate in their curriculum. In Dian Schaffhauser's Report: Education Tech Spending on the Rise, it is noted that the allocated budget for hardware in 2015 surpassed the teacher training budget within the same year.
Education establishments spend valuable time and resources planning new curriculum, implementation plans and acquiring new hardware and software. But is it worth the energy if the processes for distribution, asset monitoring and accurate reporting are not in place? It's already difficult to go through the approval process of getting new laptops, tablets, and interactive projectors, but are schools ready to take responsibility for the hundreds of thousands of new devices and software?
IT Asset Management tools are surfacing as the solution to help schools adapt to their modernized curriculum. Although these solutions have existed for some time, education institutes have only recently started to realize their full potential.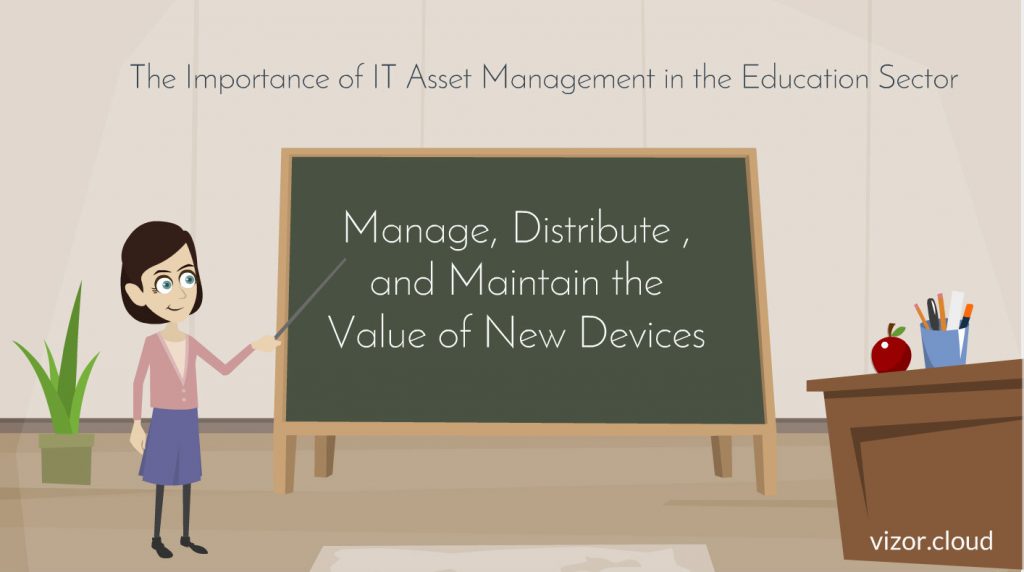 Facilitates Loaning Programs
An asset management tool will not only track which student borrowed which laptop, but how many have been distributed and how many are still available. IT asset solutions also warns the school if they are overspending on devices or do not have enough of them. Streamlining the distribution of devices makes such programs manageable, reduces spending on technology, and decreases inventory.
Updates Asset Conditions
As hundreds of thousands of students pass through the education system every year, it can be almost impossible to keep track of every asset, where they are in their lifecycle and the software uploaded on each one. Asset management solutions track entire asset lifecycles so the school can always know the condition of their assets. This gives school boards a better idea on yearly costs and therefore assists budgetary planning.
Easily Redistributes Software
The asset management tool identifies the installed software on each laptop, ensuring they can prepare every student for their classes. When a student finishes a semester that required specific software, for example, the system can take the software back into a central repository until another student needs it. As a result, schools can recycle software and save money on buying new software.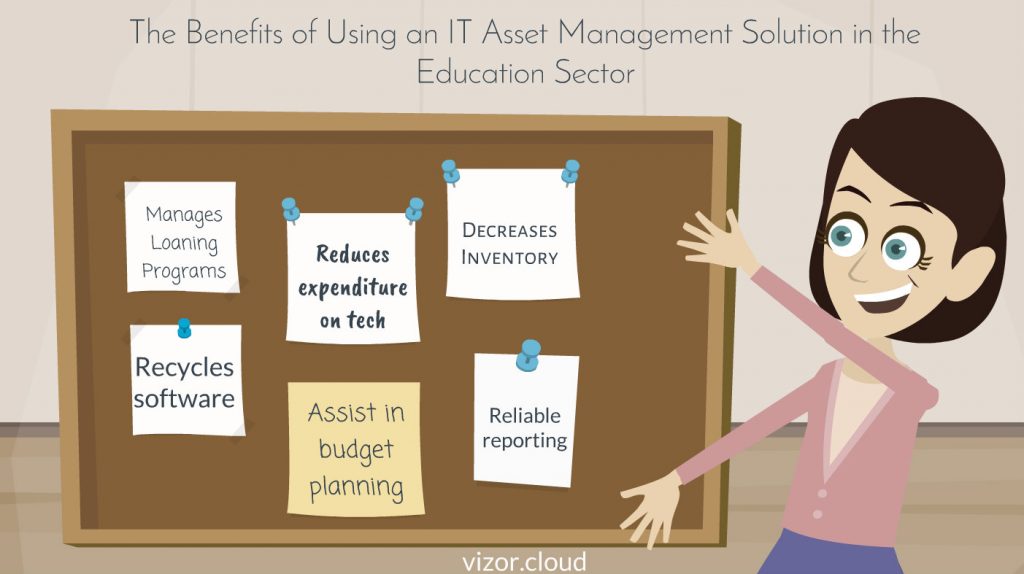 Reduces Service Resources
Students can be sent email reminders before a device needs to be returned. This automated process can also be set up to send email alerts when a device is overdue. This reduces the time spent chasing after students to return school property.
If a student does encounter a problem with their laptop, for example, they will also have access to the knowledge base portal that the school can populate with relevant content. A knowledge base portal is a series of potential problems and related solutions. Students can access the portal at any time in case a problem arises. Setting up a portal reduces the number of calls, emails and resources required to help hundreds or even thousands of students.
Accurate Reporting
Education institutions are responsible for accurately compiling data about their assets, as they are considered public goods. When an IT solution is implemented, it isn't necessary to compile data manually, in a spreadsheet, for example. The process is automated under the conditions put in place. Reports can be customized according the school's goals and then sent directly to specific decision-makers, at a specific time, every month. The extraction of data is efficient, reliable and avoids human error altogether.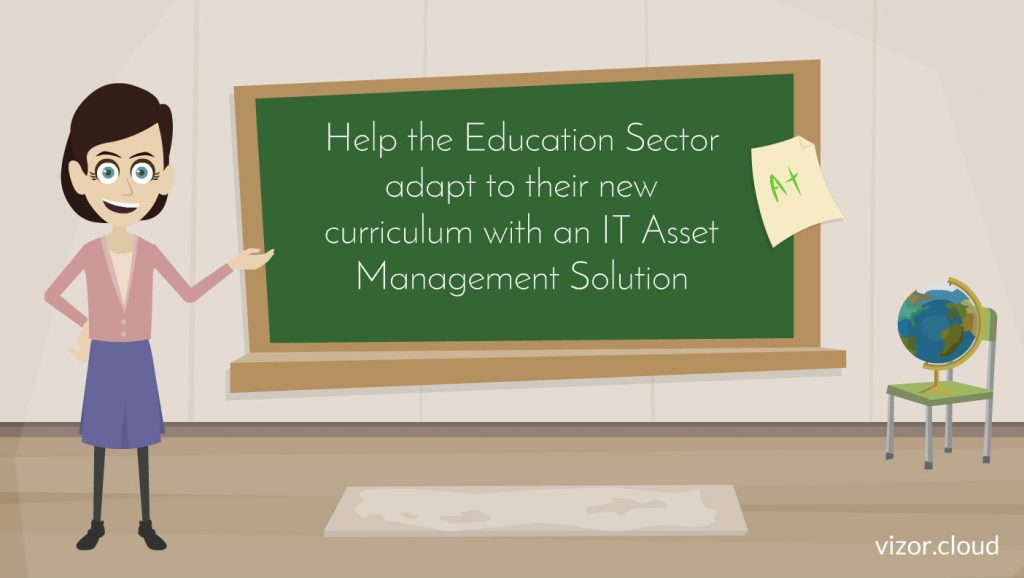 Education sectors around the world are preparing for a major shift in how students learn. They are investing in technology to implement in their new curriculums. As month of effort and planning go into these initiatives, schools are starting to take notice of IT asset management tools that will help them manage technology in the long run.
IT Asset Management solutions provide a central location for all information regarding hardware and software. Asset management solutions manage more than just the distribution of devices but they oversee the entire lifecycle of each asset. These tools offer a proactive solution to asset management considering many processes, like email notifications for returning devices and customized reporting, can be automated. The benefits of implementing an IT asset management solution include but are not limited to facilitating loaning devices, reducing costs of technology,  decreasing resources required to maintain assets, assists in budget planning, and improves reporting.
What is your opinion of schools adapting technology to their curriculum? Do you think an IT Asset Management will help? Let us know @vizorcloud
About the Author: Laura Lepore
With a keen interest in technology, Laura has devoted her work to developing marketing strategies for B2B companies. She has helped organization's improve their reputation, increased the number of qualified leads and helped them focus on aligning strategies with their visions. Laura is eager to learn more about emerging technology trends and even pioneered the IT Vision Conference 2018 in Montreal.